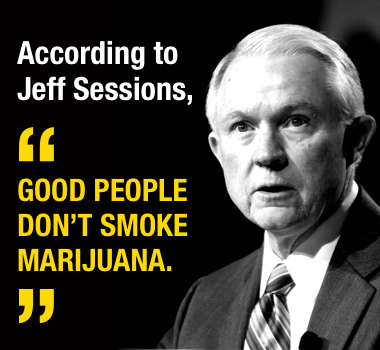 Help us advance long-term drug policy reform
Jeff Sessions is a drug war extremist with a history of destructive, racist actions. Now as Attorney General, he is one of the most powerful people in the country.
If you believe that the war on drugs is a racist tool used to destroy countless lives and communities, then we need you by our side now more than ever. There's no telling the horrors a Sessions' Justice Department could bring.
Become one of 500 new sustaining members today and make a generous tax-deductible monthly donation to provide us with steady resources to fight back.